The Ultimate Slot Machine Guide
By John Grochowski
Index
The 888casino Ultimate Slot Machine Guide is the most extensive and comprehensive introduction to casino slot machine games that you will find anywhere.

WHY WE WROTE THIS GUIDE
Slot machines command an ever-increasing place in the world's casino floors, including the United States, where they are by far the most popular casino games, and Australia, where there are more slots per capita than in the U.S. Yet few players understand how the games really work, what their chances of winning are, or how different games cater to different player personalities. This guide was written to fill that knowledge gap.

STRUCTURE OF THIS GUIDE
This guide consists of 14 chapters and a number of subchapters. Each chapter begins with bullet points that explain what the reader will find. Each chapter ends with Key Takeaways and a Test Yourself quiz. The guide begins with basics of why people play and the history of slots, then introduces topics that explain the multitude of different options on today's slots and what they mean to you as a player.

WHO WROTE THIS GUIDE
The Ultimate Guide to Slot Machines was written by John Grochowski, one of the most widely published and respected authors in gaming. His twice weekly column on casinos and casino games originated in the Chicago Sun-Times, and today is syndicated to many newspapers and websites.

Grochowski is the author of six books on gaming, including "The Slot Machine Answer Book." He brings his expertise to players and casino professionals alike, writing both in magazines for players and in trade journals for the casino industry.

A player for more than 30 years and a gaming writer for more than 20, Grochowski also has hosted a weekly talk show devoted to casinos and games, given classes on how to play many casino games, and spoken at seminars in the United States and Canada.

Slot machines are technological marvels that have evolved from mechanical, clockwork mechanisms to fully computerized units that take advantage of full video and audio capabilities. In order to understand modern games, it's necessary to look to the past and learn how modern games came to be. In this chapter, you'll find the reasons why people love to play the slots, definitions of slot machine terms, a history of slots' invention and how they were used in their early days, and some of the important innovations that led to the games we play today.
1.1 The Rise of Slot Machines
You will learn why slot machines have earned their rising popularity and why players love to play them. It may come as a surprise that slot machines didn't always pay off in cash, that early machines paid in chewing gum or other merchandise. Slot terms such as "stepper slots" and "wild symbols" are defined in this section.

1.2 Slot Machine Invention and History
Charles Fey invented the three-reel slot in 1895, but there were earlier coin-operated gaming devices. This subchapter includes early history and traces changes to the age of computerized slots and the influence of worldwide manufacturers.

1.3 Important Advances In Slot Machine Technology
Without inventions such as the virtual reel, ticket printer, bill validator and bonus wheel, today's slots wouldn't be possible. Here, you'll find some of the key advances in slot technology and why they're important.




Like every other casino game, slot machines have a house edge that's grounded in math. Unlike other casino games where you can see the cards or the numbers on dice or a roulette wheel, the elements that go into the math aren't visible to the public. This chapter explains about how the house gets its edge as well as how results can be random and payback percentages programmed at the same time. You'll even find examples and explanations of a rarity: slot machines that can be beaten.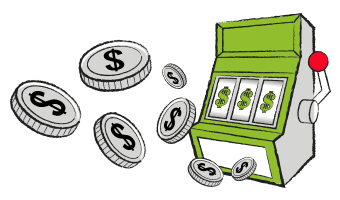 2.1 How the House Gets Its Edge In Slot Machines
There are thousands, and sometimes even millions of possible outcomes on a slot machine. Learn what goes into turning all those possibilities into games with reliable payback percentages.


2.2 How Slots Can Be Both Programmed and Random
Slot machines have programmed payback percentages, yet each spin is a random outcome not affected by previous results. See how those seemingly contradictory statements can be true, and don't actually conflict at all.


2.3 Beatable Slot Machines
Nothing you can do will change the results on slot machines. The random number generator is not affected by any methods of play. Still, there have been some games that give players a chance at profit. Learn how they work.




Games with mechanical reels have been casino mainstays for decades and still have a loyal following, especially in the United States. There are constraints on what game designers and programmers can do with the format due to the games' moving parts. This chapter explains what manufacturers have done with the games, including offering odds that lead to desirable jackpots.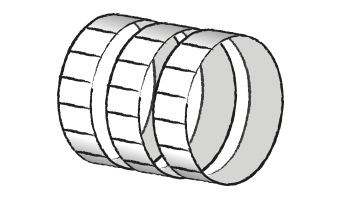 3.1 Random Number Generator and Virtual Reel
To offer big jackpots, slot designers need more possible combinations than naturally arise from reels that will fit inside machine casings. Here's how they make the reels behave as if they had more symbols and spaces than they really do.

3.2 Hit Frequency VS. Payback Percentage
Games with a high hit frequency have a high percentage of winning spins, but that doesn't always lead to a high payback percentage. Games with fewer winning spins can have higher payback percentages than those with more winners. This section charts it out and shows how that works.


3.3 Progressive Jackpots: Standalone, Linked and Wide-Area
Standalone, Linked and Wide-Area: Jackpot hunters love progressive machines, where a portion of each bet is added to the pot. Progressives come in several varieties. Here's how the major types of mechanical-reel progressives work.




Since their rise in the mid-1990s, video slot machines have zoomed past mechanical reels to become the most popular electronic games in casinos. They have become multimedia extravaganzas with animation, film clips, high-quality sound, motion effects and more. This chapter discusses video slots and their history, along with how the random number generator is used, games with multiple paylines, hit frequency and networked games. See how it all works, and the choices these games open to players.
4.1 Video Slot and Their History
Video slots weren't immediate hits, and were initially avoided by players. In this section, you'll learn about the important developments that changed the games, such as multi-tiered jackpots, bonus events and pop culture themes.


4.2 Video Slots and The Random Number Generator
Gamemakers can program video reel strips to be as long as needed to create the desired playing experience. Learn how multiple paylines, wild symbols, scatter pays and bonus symbols expand the possibilities for pay and for fun on video slots.

4.3 Paylines and Slots Without Paylines
Video slots are common with 20, 30, 40 or more paylines to line up winning symbols. Some video slots have no paylines at all in 243 ways to win formats. Here's how paylines and slots without paylines work.

4.4 Hit Frequency VS. Payback Percentage on Video Slots
Multiple-payline formats open the door to video slots with a large number of spins with paybacks. But those high hit-frequency games don't necessarily have high payback percentages. Learn how that works in this section.


4.5 Networked and Server-Based Games
Technology is available for remote delivery of games, two-way interaction between the casino and the player right at the slot machine, and games that remember you on repeat visits for unlockable bonus packages. Here's how these machines can enhance the slot experience.




Bonusing is a staple of modern slot machines, with many mechanical-reel slots and nearly all video slots having some kind of bonus event. This chapter discusses the different kinds of bonuses you'll find, such as wheel spins, pick'em events, free spins, mystery bonuses, skill-based games and community-style bonuses. See how they work, with examples of many games with such extras.
Prize wheels marked off in wedges give you the opportunity to win bonus credits, multipliers and entry into other bonus events. Here, you'll learn why equal-sized wedges don't bring equal chances of winning.

5.2 Pick'em Bonuses
Games have an extra degree of interactivity in pick'em bonuses, where you touch icons for prizes and the choices you make determine how big your bonus will be. Your choices really do make a difference, and here's how that works.

5.3 Free Spin Bonuses
Free spins add volatility to slots, with a chance to win big offset by a chance that the bonus will bring no extra credits. Here are some of the factors game designers use to spice up the free spins.

5.4 Mystery and Skill Based Bonuses
Sometimes, bonuses are a mystery. They come up even when there are no winning symbols on the reels. This section unravels the mysteries, and also discusses bonuses where your playing skill matters.

5.5 Community Style Bonuses
Slot machines usually are solitary experiences, without the camaraderie you find at table games. Learn how game manufacturers have worked to change that with bonuses that bring players together, or have them competing against each other.



Gamemakers have taken progressive jackpots to a whole new level on video slots compared to the norms on three-reel games. Instead of a single jackpot building as you play, you have a chance at multiple jackpots that include small, frequent-hit payoffs, large pays that will make your day and several tiers in between. The mystery format that is sometimes used on bonus events is especially useful on multi-tiered jackpots. This chapter discusses the different types of progressives and how they work.
6.1 Multi-Tiered Progressives
Progressives aren't just for big prize hunters on multi-tiered progressives, which have become some of the most popular games around. This section discusses how they work and what to expect.

6.2 Minimum Bettors Can Play For Maximum Jackpots
On three-reel progressives, you almost always have to bet the max to be eligible for jackpots. On multi-tiered video slot progressives, you don't. Here's why.



Slot play online has its roots in video slots. The games work in basically the same way, and you'll find many of the same games online that you'll find in casinos. There are some special conditions that apply to online play, such as setting up accounts and who is permitted to play. This chapter looks at this increasingly popular way to play.
7.1 Types of games and how to play
Free spins, respins and pick'em events – you'll find them all online. Here's what to look for in choosing an online game.

7.2 Randomness online
Players new to online gaming sometimes express worry over whether the games are as random as those found in casinos. This section is an overview of what to expect.



You can't change the outcome on slot machines. There is no strategy that will change the result the random number generator has chosen for you. However, there are choices you can make that will give you the best chance of getting the most out of what slot machines have to offer. This chapter discusses how you should go about getting the most out of slots.
8.1 Should you bet the max?
When three- reel slots ruled slot floors, it was said players should always bet the max to get the highest payback percentage. Learn why today, the situation is more complex and what you should do to get max payback.

8.2 Free spin bonuses vs. pick'em bonuses
Different styles of bonus events can lead toward the same payback percentages, but they get there in different ways. Here's a guide to choosing the game that best suits your goals.

8.3 Banked bonuses
These are less common than other slot formats, but they give you an opportunity for profit. Learn what to look for and how banked bonuses work.



Players love games that are themed after movies, TV shows and celebrities, and game manufacturers have brought us slot machines that use pop culture icons to enhance our entertainment experience. This chapter looks at some of the best-loved pop culture games and how they make bonus time extra special.
From Lucille Ball to Michael Jackson and from Frank Sinatra to Ellen DeGeneres, celebrities have lent their images, video clips and music to the slots. Here are a few player favorites.

9.2 TV and movie themes
Check out some of the slots that integrate television and movie favorites right into the games, whether you're stroking the cat in Breakfast at Tiffany's or going on a quest in Lord of the Rings.

9.3 Board games come to the casino
Monopoly has been an enormous success as a slot game, and players also have welcomed Yahtzee, the Game of Life and Battleship to casinos. See what board games have to offer slot players.



Slot games come and slot games go with manufacturers introducing hundreds of new games ever year. But there are some themes that really resonate with players and that hold popularity year after year, and even decade after decade. This chapter discusses why we continue to love games such as Wheel of Fortune, Blazing 7s, Jackpot Party and Reel 'Em In, and how they keep us coming back for more.



Picking a slot game is largely about finding the ones that best suit your betting personality. One game may have the same payback percentage as another, but if you don't enjoy playing it, what's the point? This chapter discusses the pros and cons of different kinds of games, and how to pick the games that might best suit you.


Whether you're playing in online casinos ore live casinos, slots give you a chance to win big for a small wager. That's an important reason for slots' popularity, along with the fact they're easy to play with no complicated strategy to learn, have affordable minimum bets and are fun, entertaining games to play.


SUMMARY AND CONCLUSION
Players look for weaknesses in any casino games, trying to find betting systems that will overcome the house edge and lead to profits. This chapter examines some of the most popular systems for playing the slots along with their strengths and weaknesses.